When it comes to small weddings this season, many of my couples decided to get rid of traditions and expectations and to do something that they truly love. Something that made their day more memorable. One of the best things about micro weddings and elopements is that it can truly be a day about you and your love as a couple however you want to celebrate that.
Still, some traditions are worth holding onto, like a first look. A first look, for those of you that don't know, is a moment when a couple sees each other for the first time on their wedding day before the ceremony. There are so many reasons to do a first look on your wedding day, and I am here to tell you all about them!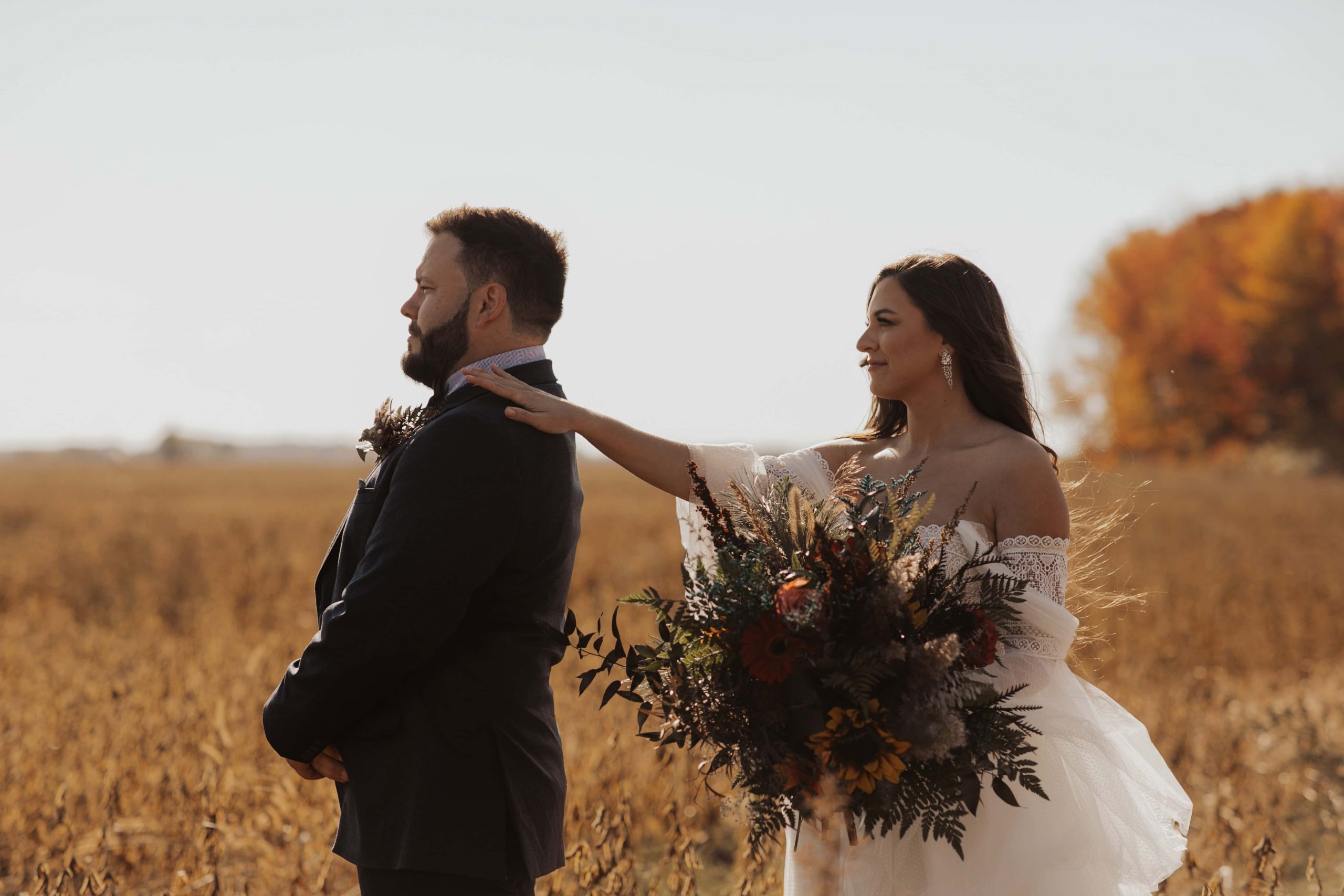 Do a first look if…
You want the most photos possible!
Most of my couples cannot get enough photos of their wedding day! Usually, micro weddings don't have a super tight timeline and allow more time to capture these moments you'll hold onto forever. By having the first look before the ceremony you have much more time for photos as well as more meaningful photos.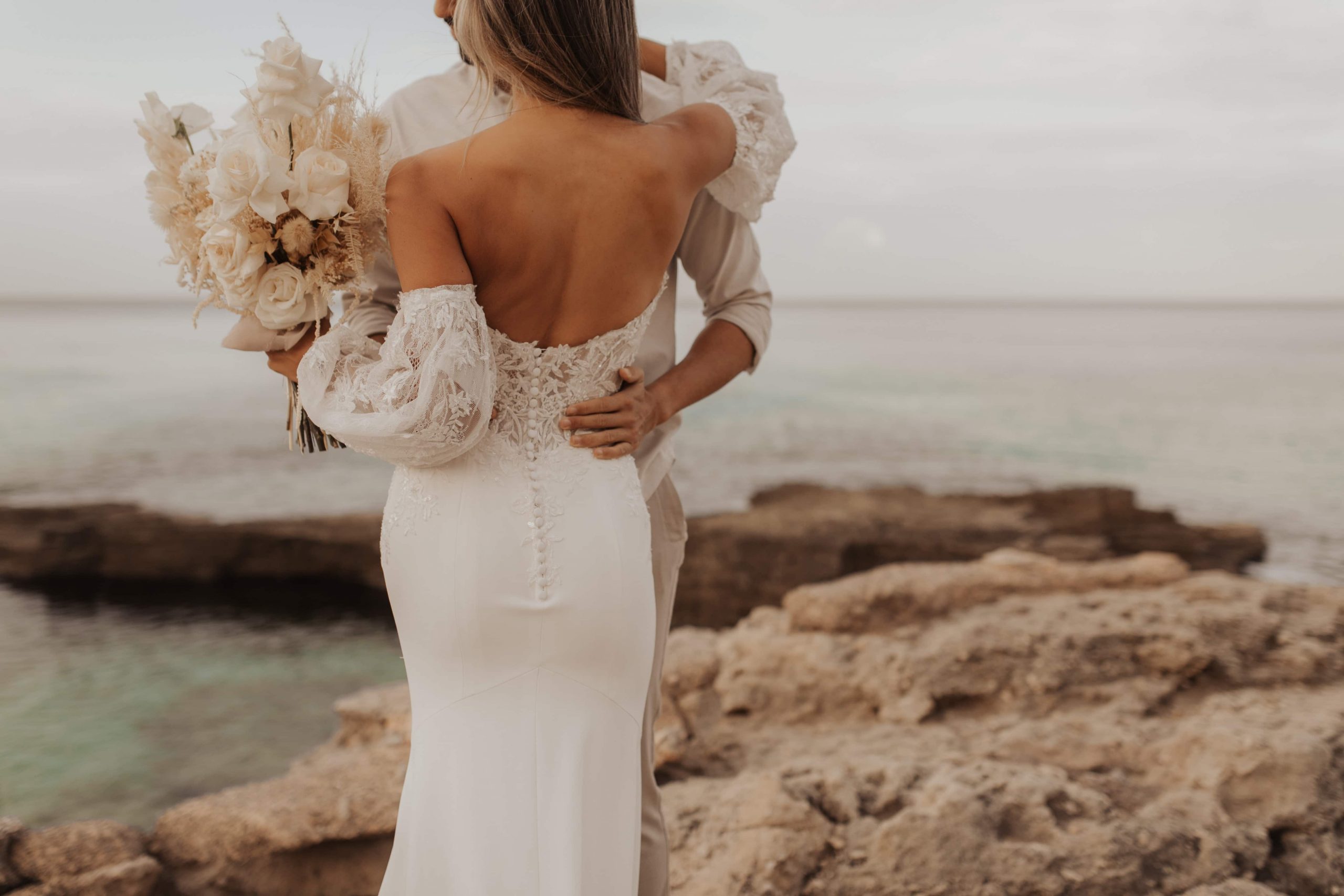 You want to settle your nerves before the ceremony.
If you cry at the first sign of any emotion like me and are worried about crying during your ceremony, a first look is the perfect way to settle your nerves before that big moment. You get some alone time with your partner to take in the day and chat with each other before the super emotional time for you to walk down the aisle.
If you are someone who doesn't like to cry in front of others, you may be thinking you don't need that moment since your in-person guest list will be small. Even though it's a pandemic and the in person attendance might be down, all of my couples have been live streaming their wedding and will still have virtual guests to share their celebration with. Which means more faces to watch you cry…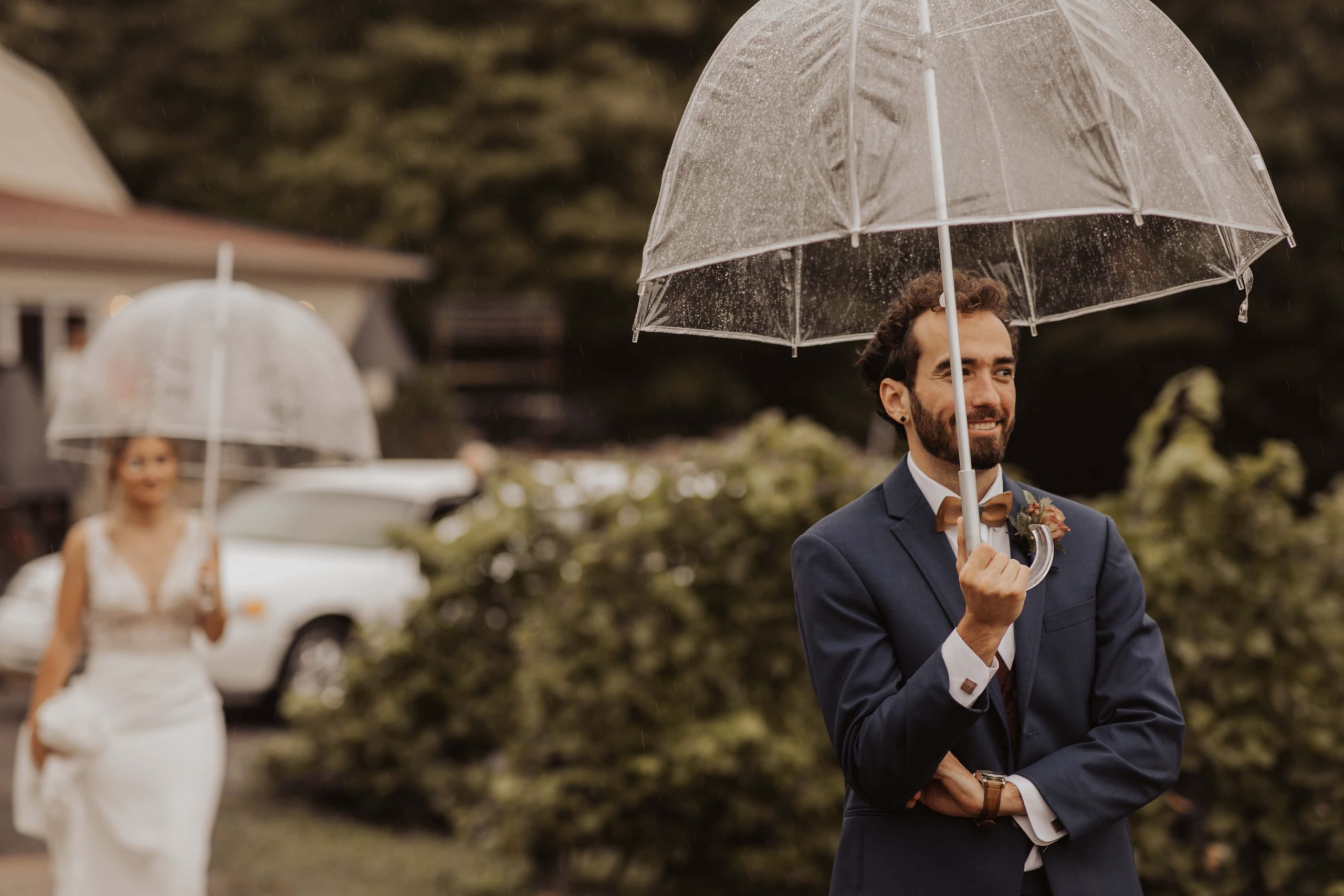 You want some private, quiet time before your ceremony.
Your wedding day will be super quick and super emotional, so schedule in some time to just step back and be with your partner. Take in the day and all the excitement for your future. Use this time to think about how much you love this human and give them a big hug before going to see all the guests.
Even if you are a little superstitious and want to keep your first look for the aisle, you can still do a first touch. This is when the bride and groom stand around either sides of a corner so they can't see each other but they can hold hands and talk to each other. This will still give you some quiet moments with your partner to calm any nerves you may have!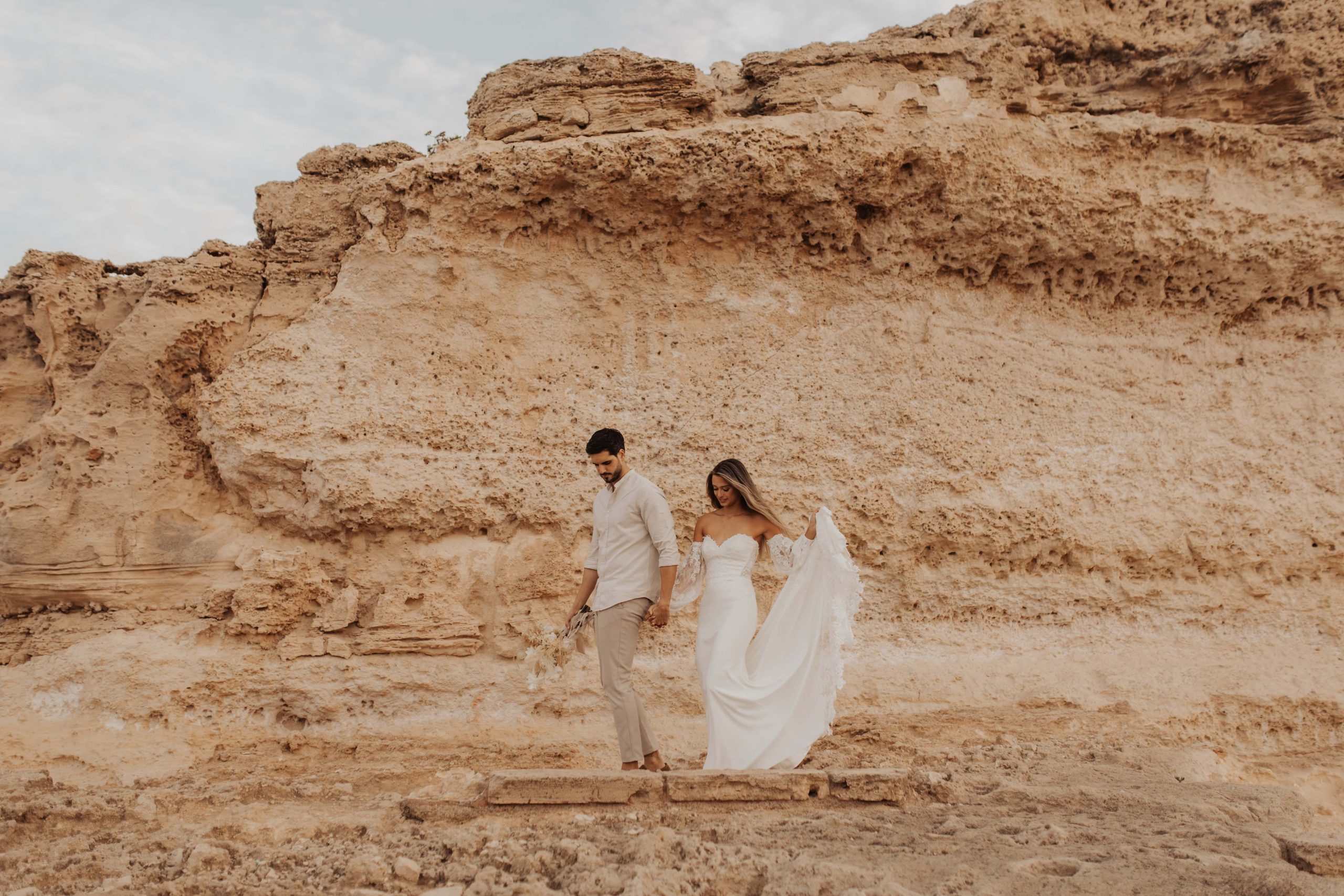 You are getting ready in separate places.
If you're not getting ready in the same room, a first look is a beautiful moment to reveal your wedding attire to each other. Even if this first look is simply a moment you take together before you head out to your location or an instant before the ceremony, there is something very romantic about building up the anticipation even more.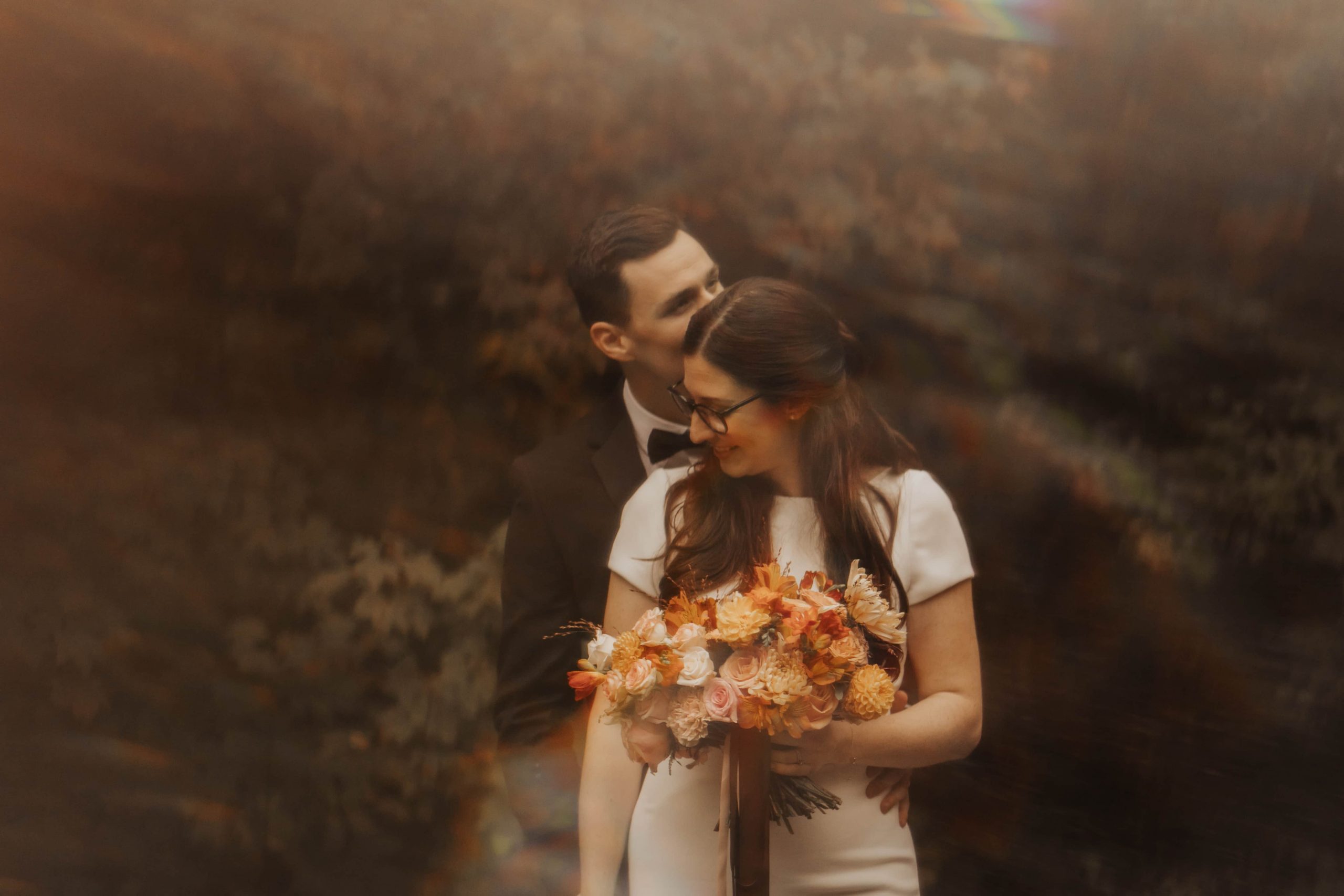 You would like to exchange a small gift.
Some of my couples are planning a small surprise gift for their soon to be husband and wife. A first look gives you the perfect opportunity to exchange meaningful moments or presents before the ceremony. The gifts don't have to be extravagant, just a little something to tell your partner that you love them, know them, and can't wait for your life together as husband and wife!
A first look can be such a precious, romantic tradition. I encourage all my couples to do it if they are on the fence about it. That encouragement could be laced with a little selfishness though since I get to take even more gorgeous, romantic photos of them on their wedding day!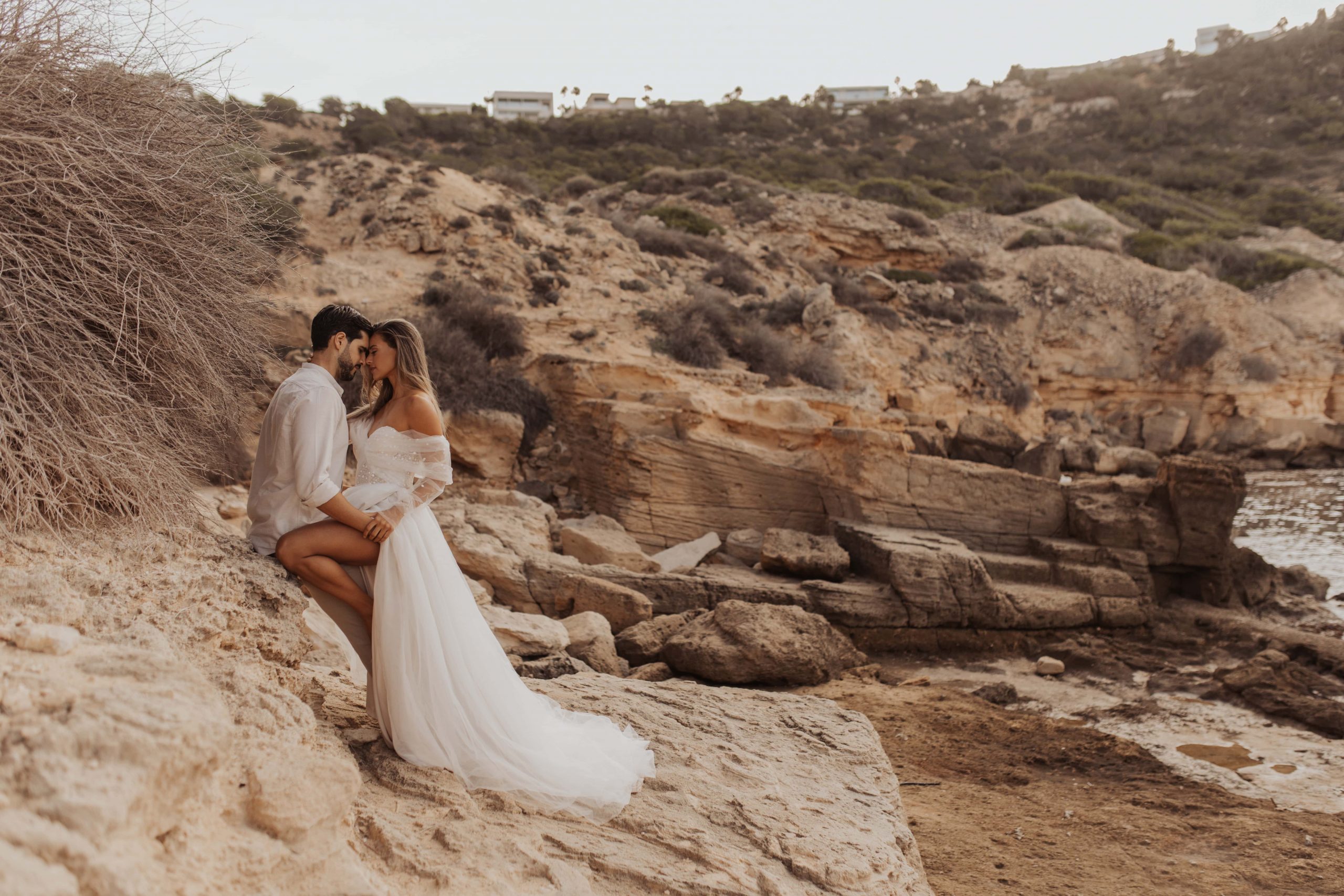 If you are looking for inspiration for your first look, go check out my first look Pinterest board!
I would love to hear if you are planning to do a first look at your wedding. Let me know in the comments below especially if you have a unique way you are doing a first look!