The pandemic has limited much of our lifestyles since March 2020. Weddings are no exception. With attendance restrictions on all gatherings, an increasing number of brides and grooms-to-be are looking into smaller-scale affairs for their wedding day. If this is you, then keep reading! I'll be sharing my tips for an intimate and meaningful "best-day-of-your-life" micro wedding in Montreal.

Will your micro wedding be a small affair? Yes. Will it be powerful? YES. Will it be unique and memorable? Absolutely! Micro wedding celebrations are in the spotlight because of Covid but make no mistake: they are here to stay.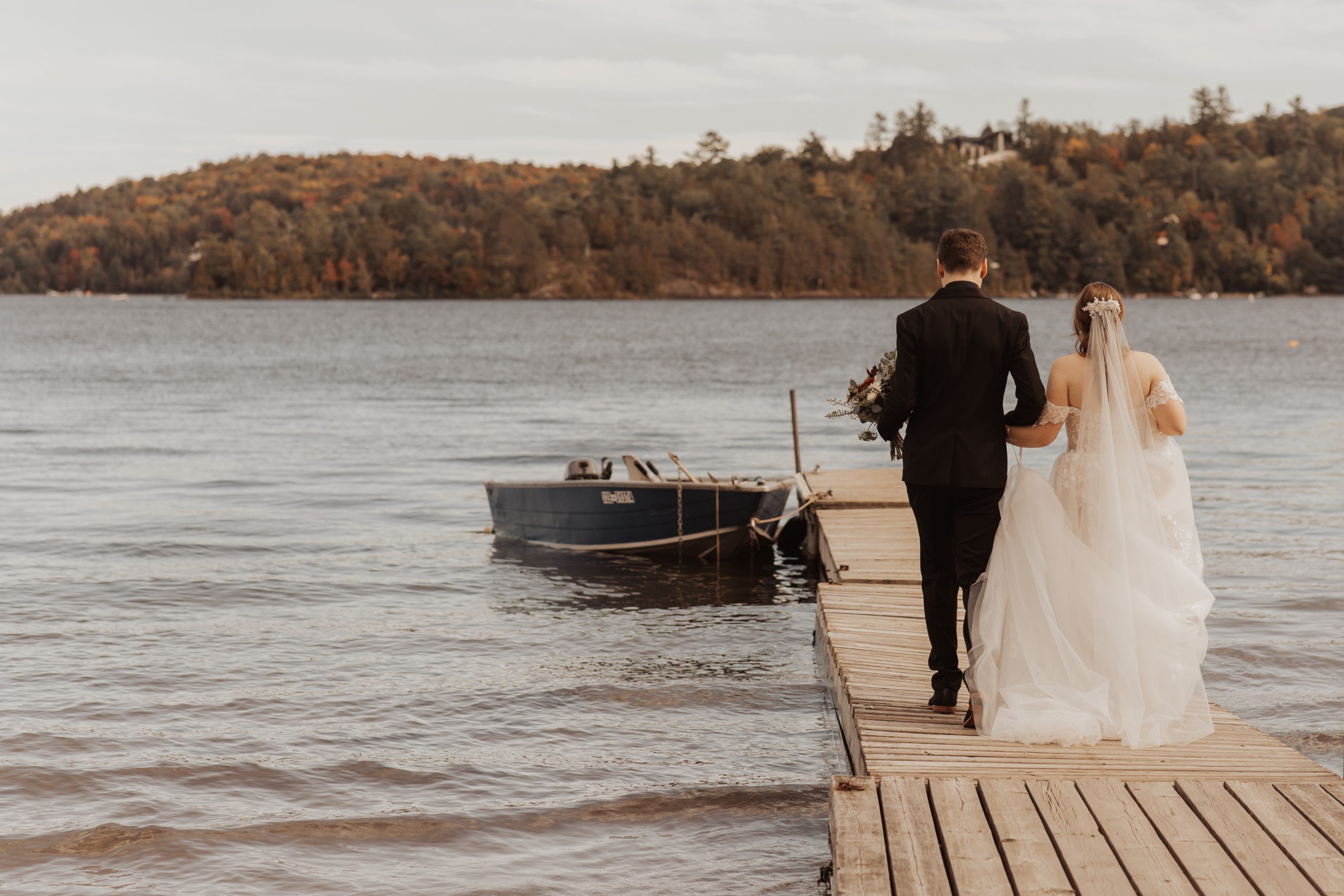 Planning for Your Big (Little) Event
First Things First
The first thing you need to decide is: do you want to have an intimate micro wedding celebration now and follow it up with a big party once pandemic restrictions are lifted? Or would you rather have a micro wedding, full stop.
Suppose you plan to have a micro wedding celebration and follow it up with a big party once permitted. In that case, you may want to consider sending an alternative type of "save the date" to your family and friends informing them of your plans. How you get married and who attends is entirely your call. However, if you plan to have a big celebration later on, it might help to let people know that there is a party coming and they are invited! It will be something fun to look forward to for your future guests!
Something I have been loving lately are businesses such as Greenvelope that allow you to digitally deliver gorgeous invitations. They send your gorgeous invitations via email to your guest list. Once your guest opens the email the digital envelope will open and out pops your invitation. The experience and look of the invitations are the same, but you save on the waste of the paper, a little money, and time!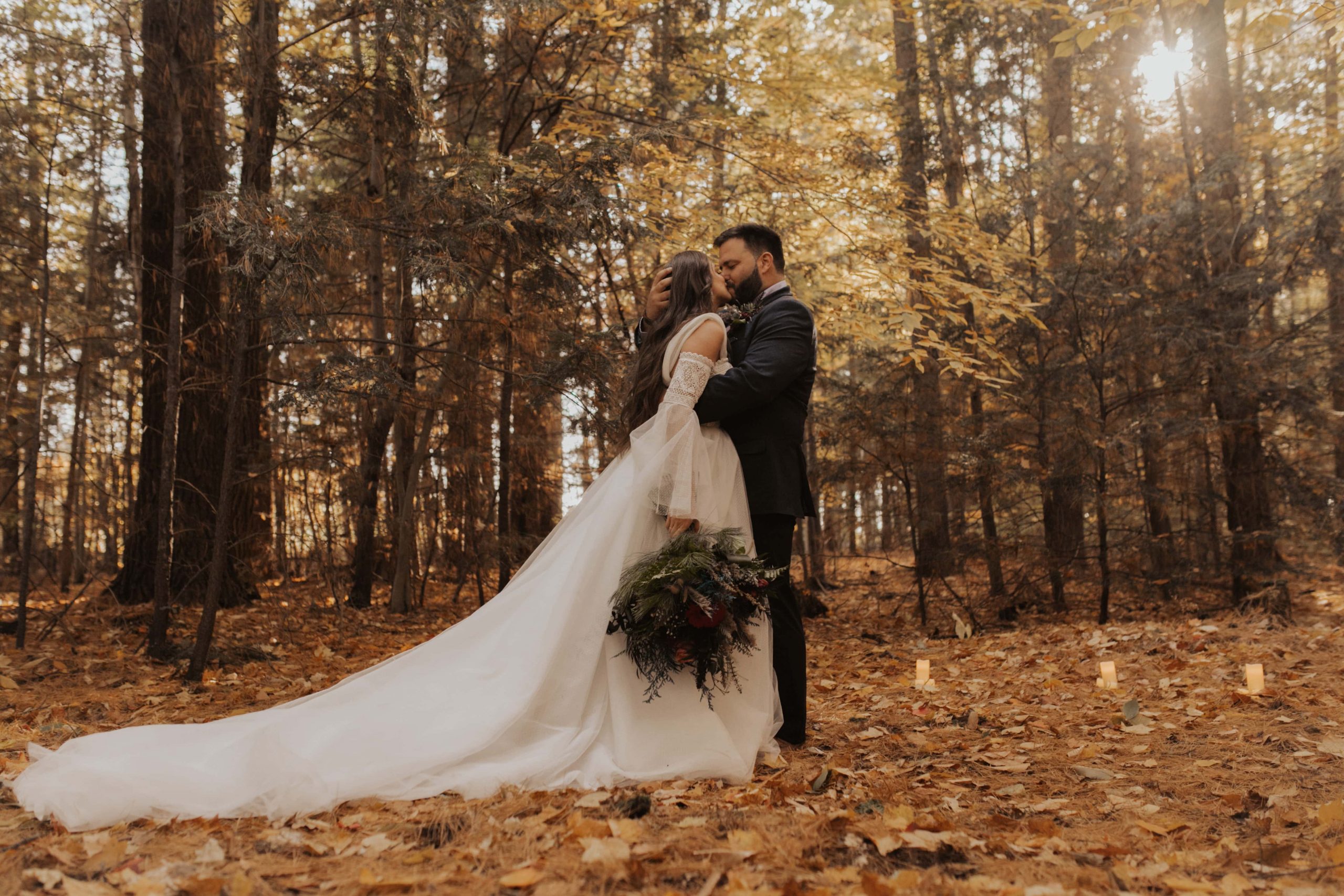 Who HAS to be at your micro wedding?
Whichever wedding celebration you choose, you will need:
A marriage license
An officiant
Two witnesses
Making matters easier, the province of Quebec allows notaries to also be wedding officiants. This means that you can go to a notary for both your license and to officiate your ceremony. Some notaries here in Montreal provide wedding services right at their offices in designated ceremonial rooms. They can also be a part of your wedding at your preferred location. Head over here to learn more.
To make your micro wedding more personal, you can designate a close family member or friend to be your officiant. Quebec allows them to become a legally recognized wedding officiant for a limited period. You can read more about it here.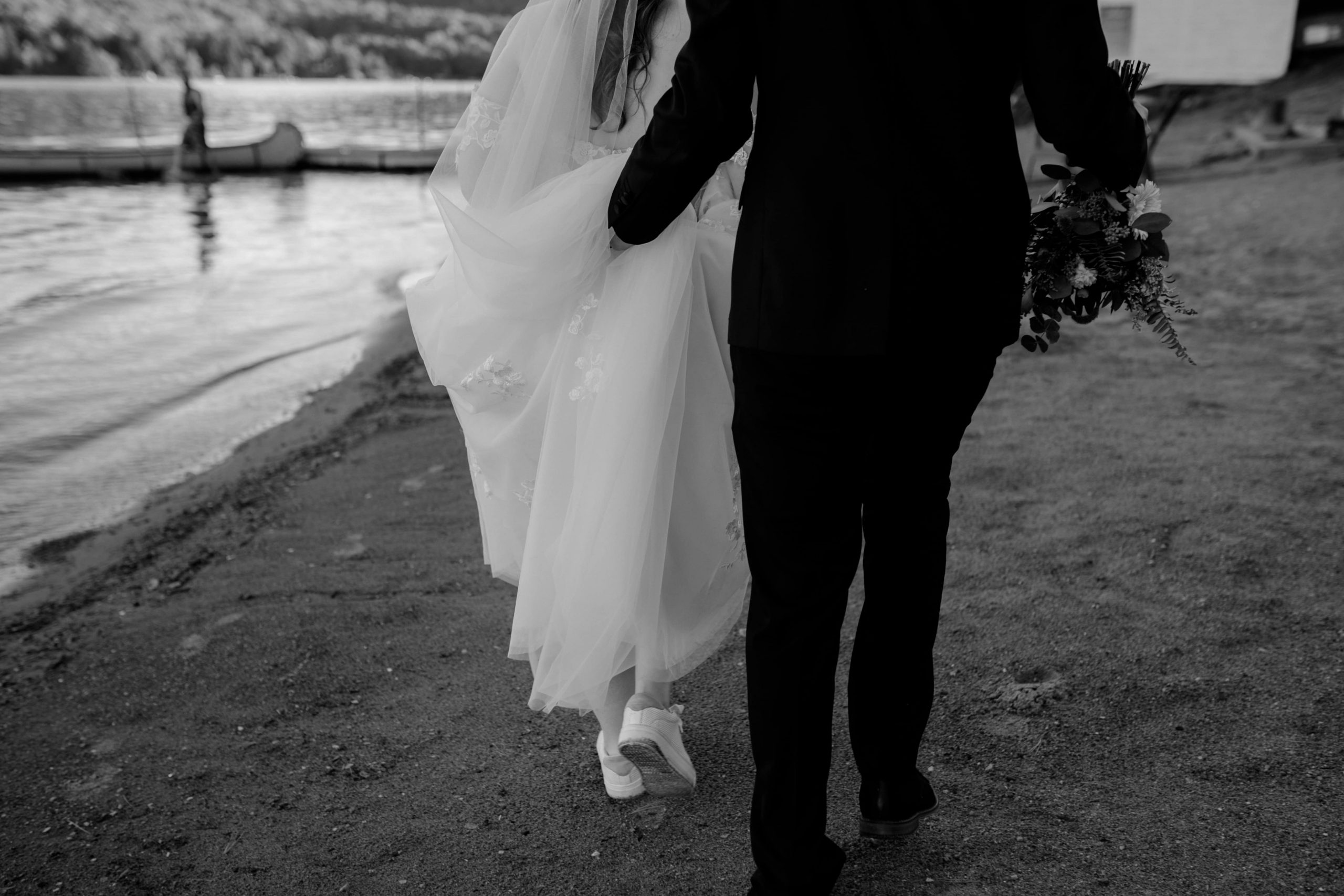 Prepare for Some Restrictions
As you begin your micro wedding day preparations, you might want to check the Quebec government's Covid information page, listing the precautions and directives in place for each region. Though these rules could change quickly in the coming months, it's an excellent place to start when considering your options.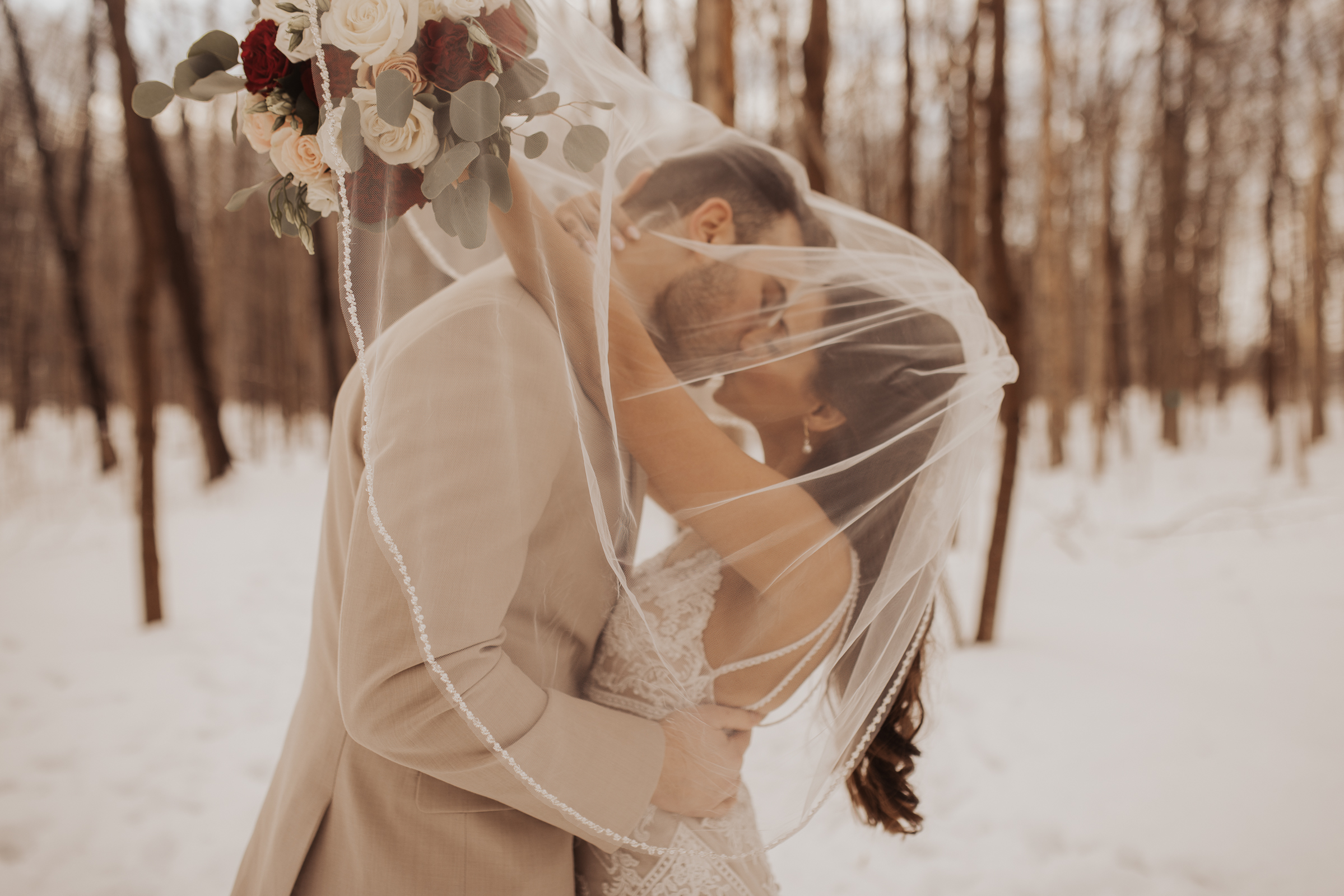 Be Flexible
One of the many advantages of having a micro wedding is flexibility: you can change plans pretty easily. With less guests and vendors involved than a traditional wedding, specifics are more easily able to be changed. You should double-check with every vendor what their assurances are regarding potential postponement or cancellations. In these Covid days, change is truly the only constant.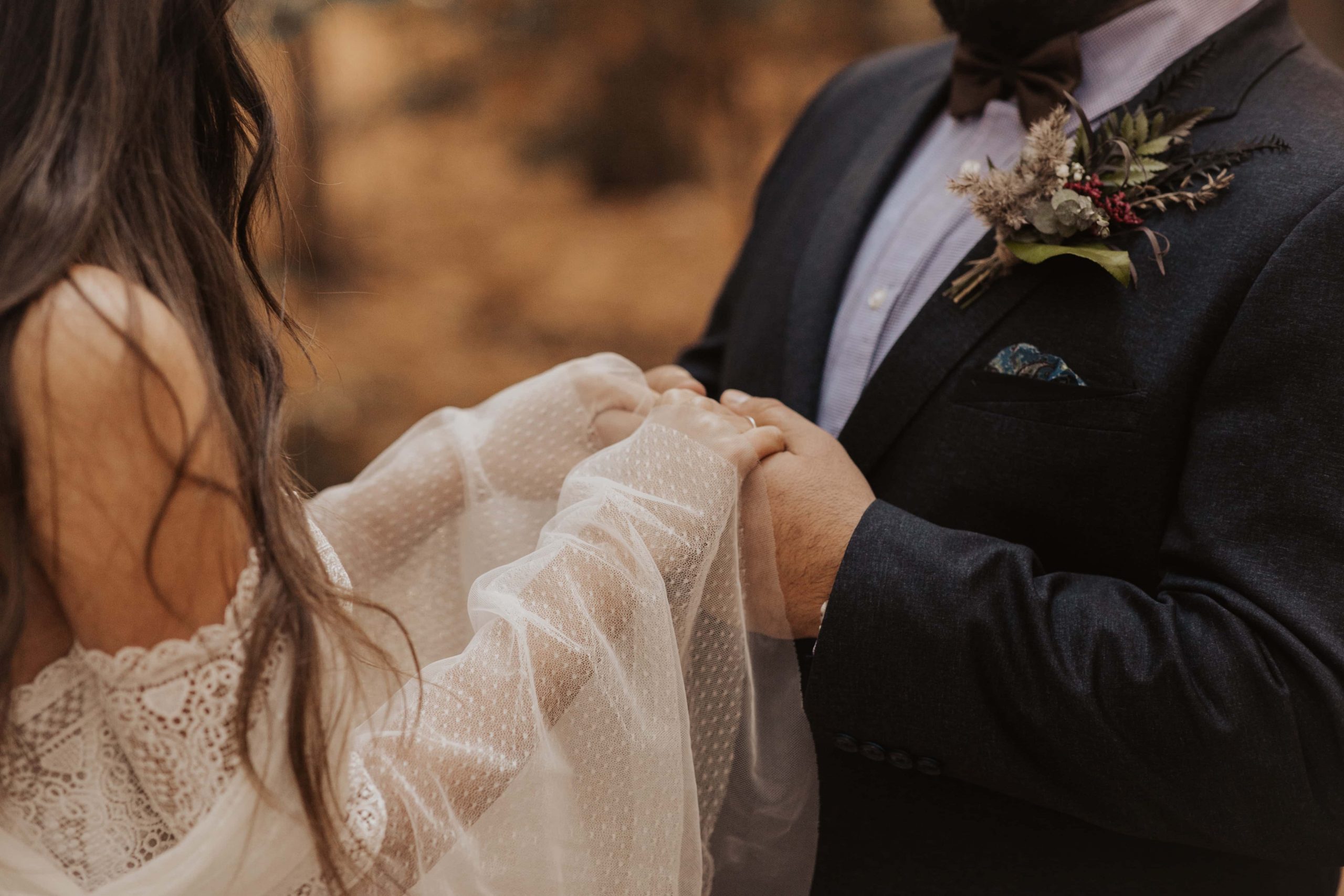 Micro Wedding Day!
Now that you have your bases covered, let's move on to what your micro wedding day might look like. Yes, I said "day"! Even if you opt for a micro wedding, you can make a full day out of it and add your unique touches.
Capture Every Moment of Your Micro Wedding
Whether you go big or small for your micro wedding, you will want photos of this special day. I might be a little biased here, but a photographer is an essential aspect of your celebration. Because the event will be on a smaller scale, you will have more time for photos across several locations. Keep that in mind as you plan your day.
Can't Forget the Food
If you plan on having a meal or a cake (or both!), you can look into multiple catering options. A smaller event with fewer people means you can choose to splurge on something special, such as ordering from your favorite restaurant. If you want to do something typical "Montréal", why not hire a food truck? If you want something more casual, order from your favorite pizza place and have it delivered right after cocktails!
Health is a Priority
One aspect of your micro wedding that is specific to our Covid days is having a mask supply. Even if your event takes place outdoors, your health and safety, as well as your on-site vendors and guests, should remain a priority. Make sure you have a stash of masks to hand out to everyone in attendance, just in case they forget theirs or need to change after a few hours. If you want to go the extra mile, you could order customized masks!
Make it a Day to Remember
As mentioned earlier, a micro wedding grants you increased flexibility in planning your day and moving around to different locations. Why not add some wild and unconventional experiences? Add a helicopter ride or a mini-cruise on a sailboat for you and your partner. The photos will be stunning and the memories unforgettable! If you and your partner enjoy nature, why not celebrate your marriage in the woods, at the top of Mount Royal or the Laurentiens, or even at a National Park. If you are looking for something a little more romantic, rent a cottage in the mountains. The views will be gorgeous and it will be such a romantic, intimate event. The options are endless!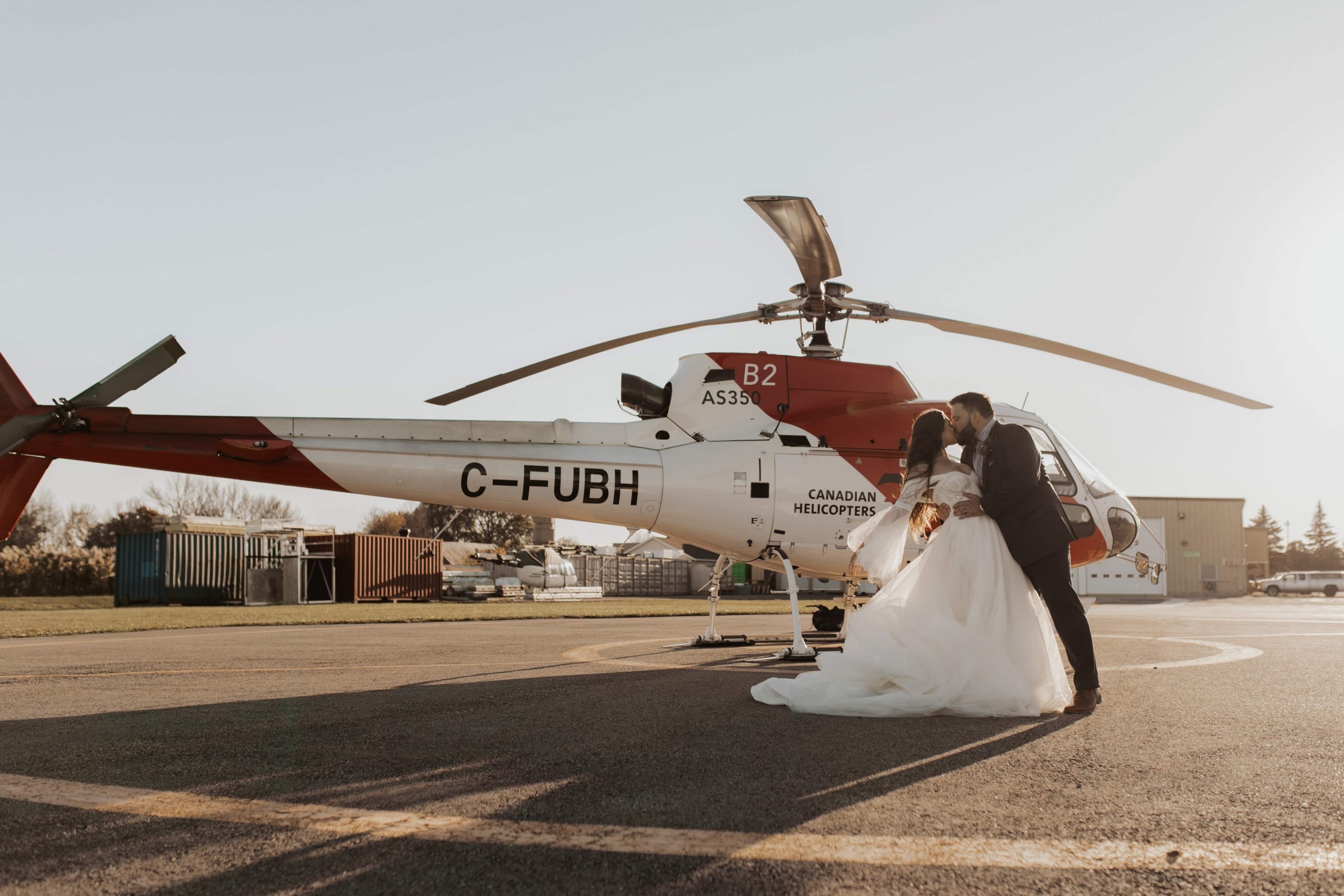 What Your Micro Wedding Day Might Look Like
1. Getting ready
With your closest friends and family
2. First look
With your partner as well as your family
3. Ceremony
With a live stream for those not able to make it
4. Intimate vow exchange
Need some inspiration to write yours? I GOT YOU.
5. Bridal photos at your favorite location
You could move the entire ceremony at this point to a new location for an added touch of personality
6. Cocktail hour
7. Socially distanced picnic
Use your favorite food truck to keep germs at bay and add in your personality as a couple
8. Cake (or dessert) cutting
9. Entertainment
If you hire musicians or a DJ, don't forget to get a licence for the rights to perform music at your venue.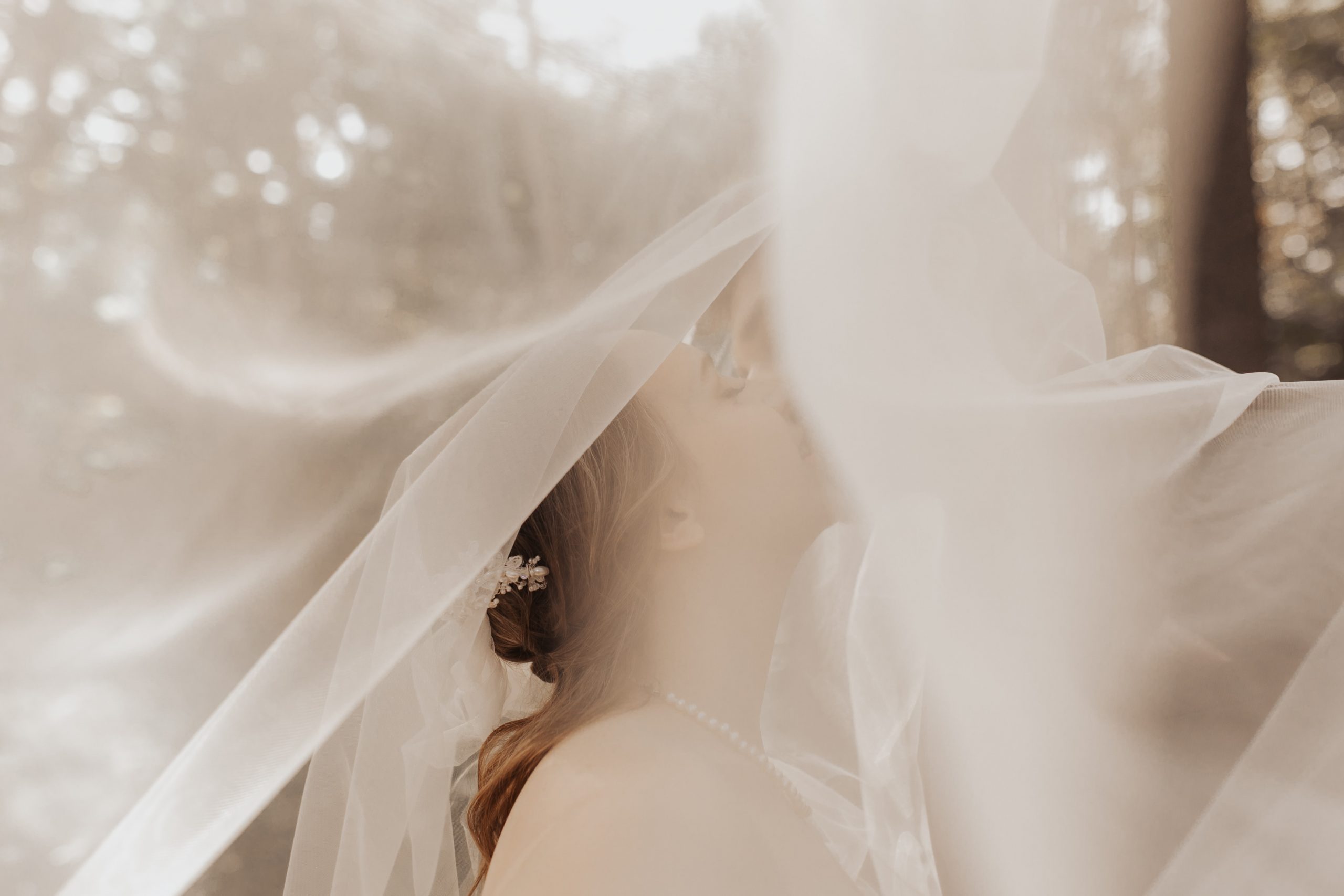 So there you have it! Your starter guide to crafting a micro wedding that feels unique to you as a couple all while helping to slow the spread of Covid. You got this!
I would be honored to photograph your big day! Learn more about the wedding collections I offer and inquire to see if we would be a good fit.